Top quality is our guarantee to you
Your child is actively playing, learning and exploring. All products under the trade mark of WADER QUALITY TOYS are developed with great attention to detail, multi functionality and safety. Our toys will make your child eager to explore and learn. This is our goal, this is what we strive to. And this is Wader's promise to you.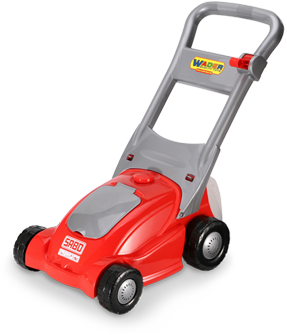 Quality
Wader toys are developed with attention to details, great part of creativity and big love to children. Only one thing is more important to us than any playing function: The quality of our products. Of course we use only materials of high quality that are harmless to health and possess high degree of light fastness.
At our manufacturing areas in Kobrin qualified employees produce our products with the most modern machines. We select only certified suppliers of our raw materials, paints and packaging elements, thus ensuring the quality of the entire product chain.
But any claim is only as good as its proof. That is why we check our products compliance to different standards by independent test laboratories.
Our products fulfil Part 3 of toy standard EN 71 (chemical properties) and the law on foods and animal food (LFGB).
Our products comply with the requirements of the BfR (Federal Institute for Risk Assessment) and AP/89/1.
Dyestuffs included in the AZO prohibition list 2002/61/EC are not used.
The heavy metals cadmium, lead, quicksilver and chrome (VI) are not used in the manufacture of our products. Directive 94/61/EC is fulfilled.
Phthalates according to the new EU Directive 2005/84/EC are not used.
Our products comply with Directive 2007/19/EC.
EU Directive acc. to 2002/95/EC (RoHS) is fulfilled.
The products comply with toy standard EN71 Part 9. They do not contain flame retardants acc. to table 2A. Furthermore, no dyestuffs listed in table 2B are used. Primary aromatic animes (table 2C) and monomers (table 2D) are not used. Ingredients listed in table 2E-H are not used in the colour granules. Our colour granules are free from phthalate in accordance with Directives 1999/815/EC and 2005/84/EC.
REACH: Due to the EU Chemicals Regulation we demand proof from our sub-suppliers that the requirements of the REACH regulation are fulfilled.